Bleakley Bavol Denman & Grace is pleased to announce that Lauren Pasqua, Jenna Thompson, and Noah Vollmer have joined the firm as Associate Attorneys. The new associate attorneys were previously employed as summer associates in 2021 and have rejoined the firm and sworn in as members of the Florida Bar on September 30, 2022.
Ms. Pasqua earned her Bachelor of Arts degree from the University of Florida and continued as a "Double Gator" earning her Juris Doctoral degree from UF's Levin College of Law. As a law student, Ms. Pasqua participated in UF Law's Moot Court Team and Trial Team where she was deemed "Best Oralist" by the Florida Supreme Court in the 35th Annual Final Four Moot Court Competition and getting the verdict in the 38th Annual Raymer F. Maguire Appellate Advocacy Competition. Her education and experience have made her a great addition to the Premises Liability team.
Ms. Thompson is a new addition to the civil litigation team. She obtained her Bachelor of Arts degree from the University of Florida and went on to earn her Juris Doctoral degree from Florida State University College of Law where she completed several multi-national competitions as a member of their Moot Court team.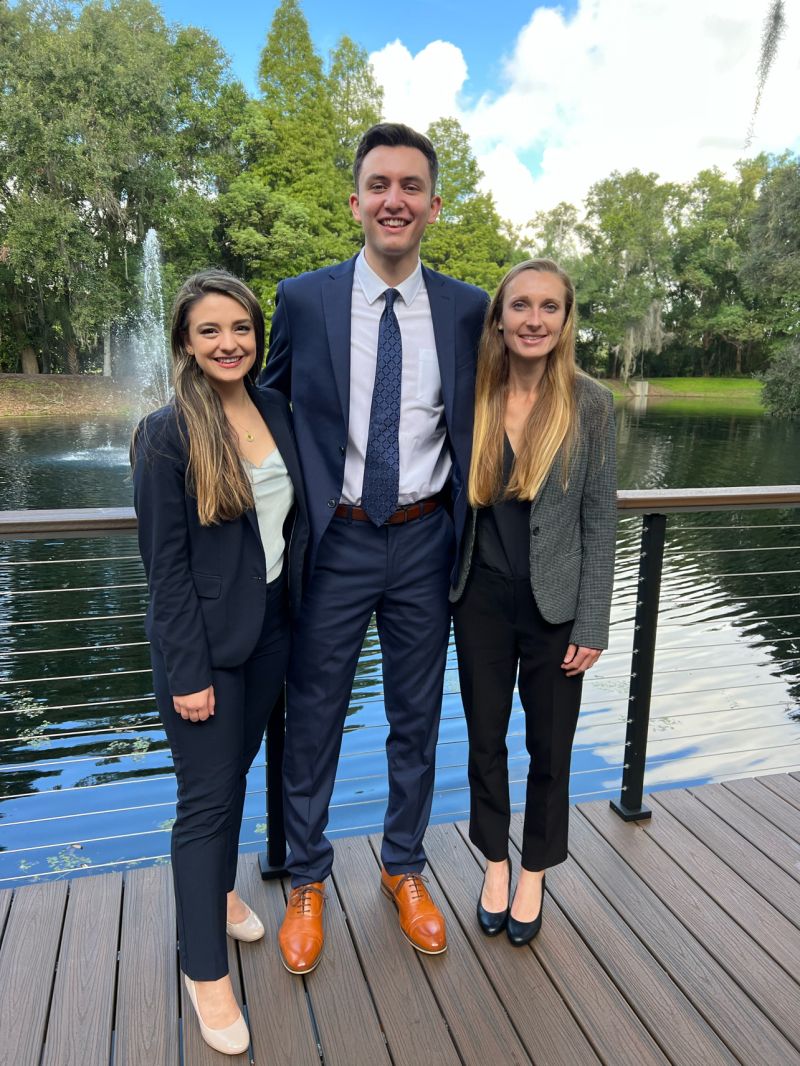 Ms. Thompson served as a staff editor for the Journal of Land Use & Environmental Law and the Journal of Transnational Law & Policy. She was also the managing editor of the FSU Law Review, teaching assistant for FSU Law's Master of Law program, and completed an externship with the Florida Fish and Wildlife Conservation Commission.
Mr. Vollmer spent his undergraduate years as a Buckeye at Ohio State University where he earned his Bachelor of Arts in Political Science with minors in History and Business. He continued his education, earning his Juris Doctoral degree from The University of Miami School of Law as a member of several student organizations, including the University of Miami Business Law Review. His concentration areas include workers' compensation defense, civil litigation, and guardianship/trust litigation.
About Bleakley Bavol Denman & Grace
BBDG is an "AV" rated law firm serving business, family, and individual clients throughout Florida.  Founded in 2000, the firm consists of experienced and aggressive trial attorneys, meticulous business transaction lawyers, and thoughtful counselors.  The attorneys at BBDG are an extension of your business, family and individual needs and pride themselves on finding creative solutions to your legal problems.  Located just .3 miles from I-275 at 15316 N Florida Avenue in Tampa, Florida, BBDG is available for in-person consultation as well as phone and video conferencing.  Visit www.bbdglaw.com, or call 813.221.3759 to learn more.